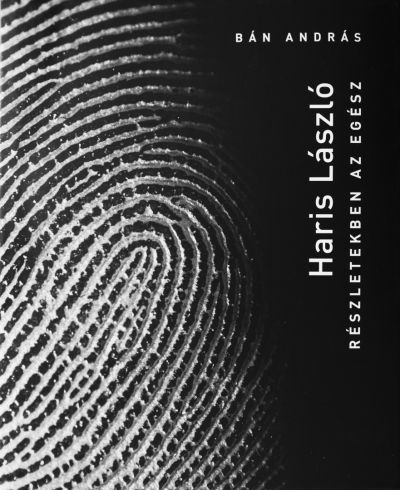 13 Friday, August 3:00 p.m., Hírös Agora / Room Nr. 32
This recently published album presents an important oeuvre of Hungarian photography, which has never been compiled as a whole before: that of László Haris. It is a significant chapter of the history of photography not only because of the significance and permanent value of the photographer's works, but also because they allow us to view the period of modern Hungarian art that was focusing on the "purification" of the eyes, the study of the conceptual nature of photography.
Created over the course of six decades, the oeuvre of László Haris is well known, yet unknown. It is well known, as his works have been featured for quite some time at every important exhibition and publication presenting the photo history of the semi-recent past or the photo art of today. Some of his works became emblematic pieces of the times in which they were created, including "Illegal Avantgarde" (1971).
Other photos or photo series of his keep coming back as typical examples of a given artistic school or "ism". Still, in order to understand the true significance of the oeuvre consisting of rather diverse cycles of works as well as the common ideological core of these groups of works, i.e. the cohesion behind the superficial patterns, or the "whole", it is essential to get an overview of his full work.
In the impressively set album, András Bán's  expert study guides the reader through the extraordinary and unique oeuvre of László Haris, complete with rich imagery.