TV-Series 1
Malom Cinema
aug. 13. 16:00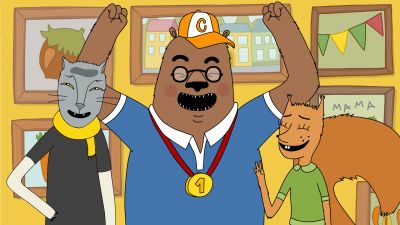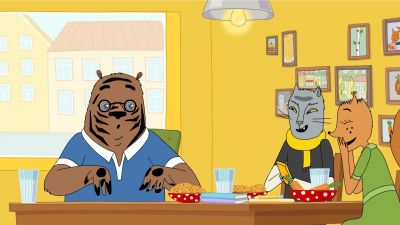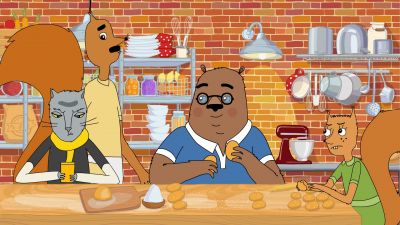 Every day after school Mikas meets his friends Sonata, the squirrel, and Gabriel, the cat at the Milkshake Bar. Coming from different backgrounds, the three are still best friends. One day they come across a photo of a bun-eating champion who looks an awful lot like Mikas. Perhaps that's Mikas' dad?
Year of production: 2020
Country of production: Lithuania
Length: 12' 33''
Further credits
Producer: ADOMENĖ Agnė
Animation: OETTINGER Urtė Sound: KOSMAUSKAITĖ-ŽIŽIŪNĖ Monika Script: OETTINGER Urtė; ADOMENĖ Agnė; KAVTARADZĖ Marija Editor: NEMEŠKAL Libor Music: KILBAUSKAS Paulius; KISEVIČIUS Vygintas
Director
Oettinger Urtė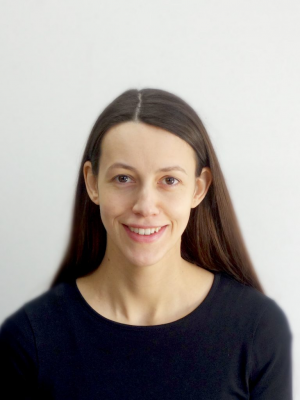 Urtė Oettinger is a Lithuanian animation film director, animator, painter, and lecturer. She graduated from the Estonian Academy of Arts with her animation film Song of Songs (2010). Urtė's debut short film Independence Day (2012) and a Lithuanian-Danish puppet film Ragnarok (2016) were awarded for Best Animation Film by Lithuanian Film Academy. Urtė experiments with different animation techniques and styles, including stop motion, rotoscoping, hand drawn and painted animation.
Filmography
Song of Songs (2010) Nuopuolis / Ragnarok (2017, short, animation) Room For Two (2009, short, animation) Giesmių giesmė / Song of Songs (2010, short, animation) Nepriklausomybės diena / Independence Day (2012, short, animation) Laimės žiburys / The Light of Happiness (2015, short, animation) Omega, alfa / Omega, alpha (2015, short, animation)