Gypsy Tales: The Tub Carvers
Gypsy Tales
Main Square / Space in Space
aug. 12. 20:00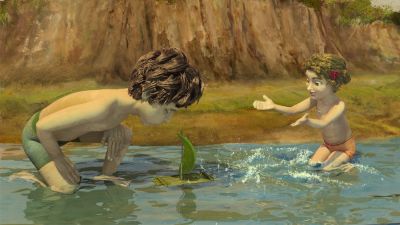 The story presents the life and trade of a family of Roma trough cutters, who earn their living by cutting wooden basins. They face innumerable challenges and prejudices in their struggle to fit in. But when the village is flooded and they save the villagers' children with their troughs, they win respect and recognition.
Year of production: 2020
Country of production: Hungary
Length: 07' 49''
Further credits
Director
Balajthy László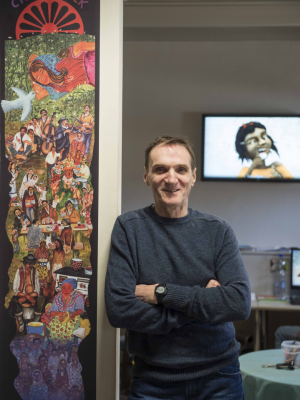 He was born in Mohacs in 1956. He started working at the Kecskemét Animation Studio in 1975. He took part in the production of almost all the films of the studio, at the beginning as inbetweener and clean-up artist, then as animator, animation director, co-director and director–both in TV series and feature films.
Filmography
The Adventures of Tinti: Go on, Torreador! (1988); The Adventures of Tinti: The Great Competition (1988); The Adventures of Tinti: Music School (1988); Hungarian Folk Tales: The Poor Man's Nine Hens and One Cockerel (1990); Gypsy Tales: The Fiery Red Snake (2017); Gypsy Tales: The Blacksmith and the Good Lord (2018); Gypsy Tales: The Magic Pipe (2021); Gypsy Tales: The Wise Gypsy Who Drove Off the Devil's Son (2021)