Gypsy Tales: The Blacksmith and the Good Lord
Gypsy Tales
Main Square / Space in Space
aug. 12. 20:00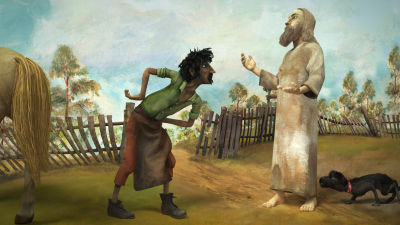 Our hero is a blacksmith who has a penchant for all kinds of pranks and mischief. Thus, it is hardly surprising that one day the Lord becomes curious to know more about his unusual creation. At the end of the film, we discover whether or not he has learned anything in the course of their shared adventures and trials.
Year of production: 2018
Country of production: Hungary
Length: 07' 41''
Further credits
Director
Balajthy László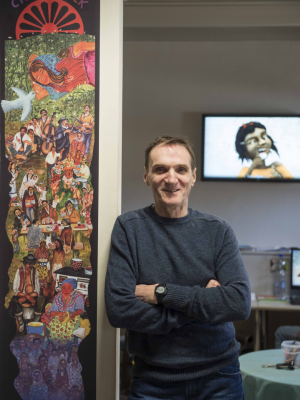 He was born in Mohacs in 1956. He started working at the Kecskemét Animation Studio in 1975. He took part in the production of almost all the films of the studio, at the beginning as inbetweener and clean-up artist, then as animator, animation director, co-director and director–both in TV series and feature films.
Filmography
The Adventures of Tinti: Go on, Torreador! (1988); The Adventures of Tinti: The Great Competition (1988); The Adventures of Tinti: Music School (1988); Hungarian Folk Tales: The Poor Man's Nine Hens and One Cockerel (1990); Gypsy Tales: The Fiery Red Snake (2017); Gypsy Tales: The Blacksmith and the Good Lord (2018); Gypsy Tales: The Magic Pipe (2021); Gypsy Tales: The Wise Gypsy Who Drove Off the Devil's Son (2021)