Applied Animation
Hírös Agora / theatre hall
aug. 13. 17:00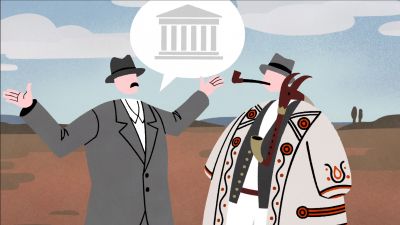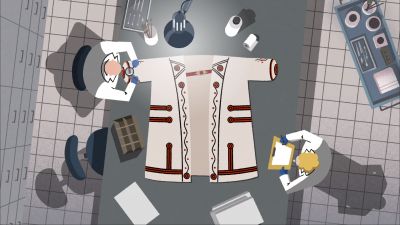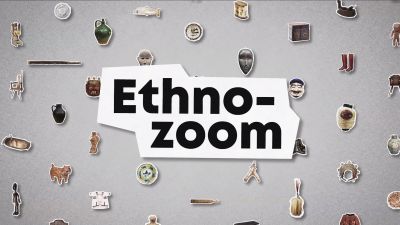 The animated film created for the Museum of Ethnography presents the history of five iconic museum objects, how they found their way into the museum, and their museum life. The objects come from different parts of the world and of Hungary, from Japan to Venezuela, from Transylvania through the Great Hungarian Plain, and also from the streets of Budapest.
Year of production: 2020
Country of production: Hungary
Length: 01' 32''
Further credits
Producer: BERTÓTI Attila
Animation: TAKÁCS Anikó; BOROS Bettina; BOROS Brigitta; BERTÓTI Attila Consultant: VÁCZ Péter; VÁCZ Péter Concept: BATA Tímea; HAJDU Ágnes; SZARVAS Zsuzsa Expert: LACKNER Mónika; PÁLÓCZY Krisztina Other: ISZLAI József Consultant: RUTTKAY Zsófia Character design: BERTÓTI Attila Consultant: VÁCZ Péter Sound: LUKÁCS Péter Benjámin Backgrounds: SIMONYI Enikő; FRITZ Zoltán Storyboard: BERTÓTI Attila Consultant: VÁCZ Péter Layout: TAKÁCS Anikó; BERTÓTI Attila
Director
Bertóti Attila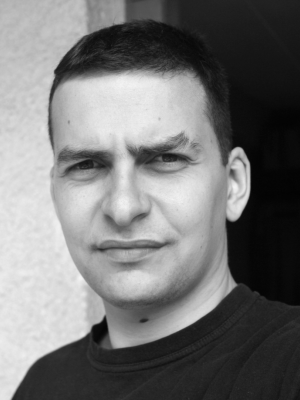 Attila Bertóti was born in Baia Mare, Romania in 1985. Hemajored in Film Directing at the film, media and photo programme of the Sapientia Hungarian University of Transylvania in Cluj Napoca, Romania. Between 2010 and 2014 he finished his master's degree in Animation at Moholy-Nagy University of Art and Design. He works as a freelance animator and animated film director.
Filmography
Filmográfia: Ariadne's Thread (2009); Tale (2014); Kingdom of Cornel (2017); Ethno Zoom (2020)