TV-Series 3
Malom Cinema
aug. 12. 14:30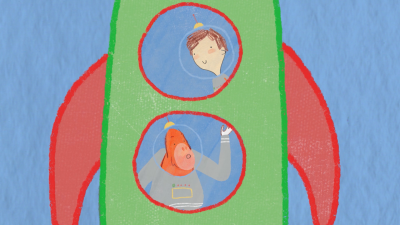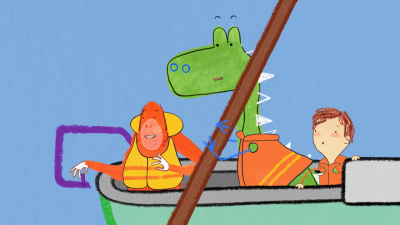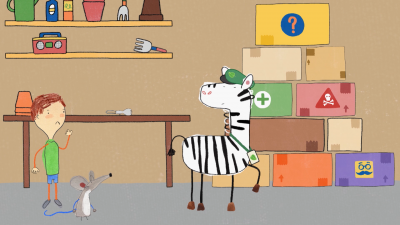 Our hero, Pablo, who is on the autism spectrum, uses his magic crayons to turn his passions and challenges into fantastic adventures and his feelings into colourful characters. Pablo and his mum are having a picnic, but the only thing Pablo has to eat with is a surprising object that doesn't seem to be a fork or a spoon. What is he supposed to do?
Year of production: 2019
Country of production: Ireland
Length: 11' 05''
Further credits
Producer: HALPIN Gavin, MCGUINNESS Grainne
Editor: PETTICREW Stephen Music: STRONGE Kris; KEENEY Michael
Director
McGrath David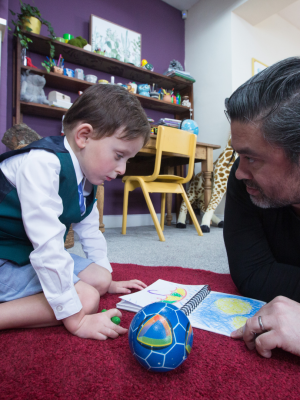 David McGrath is an Emmy-nominated Producer who has been in the animation industry for over 25 years. Having started as a cell painter on the hit series Teenage Mutant Ninja Turtles, progressing to animation cameraman for Fred Wolfe Films in Dublin, he then went to Berlin to Hahn Film Produktion where he was production manager on features, series and commercials including Asterix in America, Lucky Luke and Benjamin Blümchen. In 1993, he moved to the U.S. to MTV Animation, where the projects he worked on included Aeon Flux, Daria, The Head, The Maxx, Beavis and Butthead (the series) and Beavis and Butthead Do America feature; Emmy-nominated producer on MTV's Downtown; producer on Undergrads; co-executive producer on Celebrity Deathmatch; director of animation development, including Chico and Guapo, Spiderman, 3-South and Fridays based on the hit New Line movies. He produced and story edited the hit series Speed Racer: The Next Generation for Nickelodeon and executive producer and co-directed the commercials featuring Mick Hucknall, Mel B, Kelly Osbourne and Richard Branson for Virgin Media. He produced the fifth season of Venture Brothers, the second season of Superjail and a Venture Brothers music special, From The Ladle To The Grave: The Shallow Gravy Story all for Adult Swim. He moved back to Ireland in 2013 to set up and run JAM Media's UK office. David is the director of Series 1 and 2 of Pablo, a 52x11 live action/animated series for CBeebies and RTEjr with Paper Owl Films.
Filmography
Pablo 1 and 2, 2017 - 2019, Director Ladybird and Bee, 2021, Director Zig and Zag, 2016, Producer The Venture Bros, Producer, 2012-2013