Stinky Dog: Stinky Dog's Batteries
TV-Series 2
Malom Cinema
aug. 13. 14:00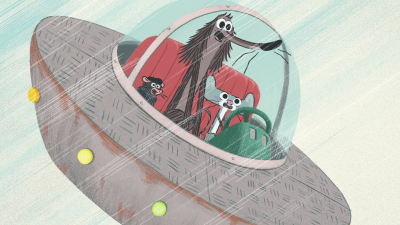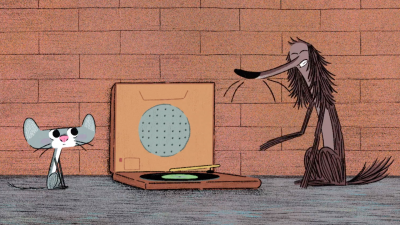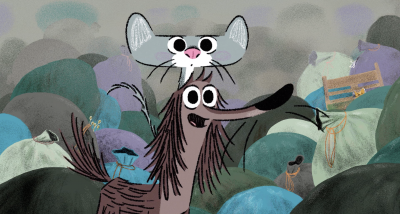 "The Stinky Dog" series presents the comic and hectic adventures of an insignificant dog and a flattened cat. The two batteries that power Stinky Dog's and Flatty Cat's record player die. Saddened by this tragic event, Stinky Dog wants to bury them in a beautiful place where they can rest in peace.
Year of production: 2019
Country of production: France
Length: 11' 58''
Further credits
Producer: WERY Jean-Baptiste, PETRY-SIRVIN Emmanuèle, BRUNNER Damien, TAVIER Vincent
Dramaturge: REGNAUD Jean Author of original work: COLAS Gutman; BOUTAVANT Marc Music: LE HÉNAFF Guillaume
Director
Durand Davy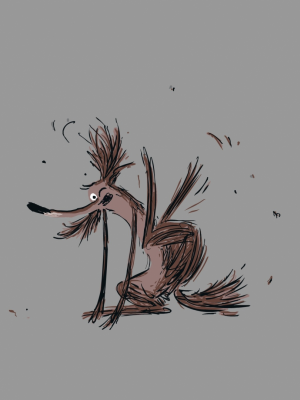 When he started drawing as a child his dearest wish was to make comics.
Filmography
- Dec. 2016 : Short film Vie Aquatique - 2 min - Oct. 2016 : Short film 1961, creation of Amnesty - 1 min - Amnesty International - Sept. 2015 : Credits of the Feature film Comment j'ai rencontré mon père - Vendôme productions - June 2015 : Pilot of the short film Histoire dans le noir - (30sec) - May 2015 : Short film Bri-kà-Brok - (2min) (2 selections) - Nov. 2012 : Trailer Papilio, le monde merveilleux d'un doux rêveur - (1min) - Jul. 2012 : Short film Esprits - Lardux Films (4min40) (13 selections) - Feb. 2012 : Credits of the feature film Du vent dans mes mollets - Karé Productions - (1min 10) - Dec. 2011 : Short film Entrée en scène - (2min 10) - MK2/dailymotion Award 2012 - June 2011 : Series of 6 short films SNIBCF - (6 episodes of 1min) - April 2011 : Short film Par un vert après midi d'été - (1min30) - co-directed with Eloic Gimenez - Dec. 2010 : Short film Le papillon et la libellule - (1min30) - Jan. 2010 : Short film Réveille toi - (2min) - Prix Ganuta 2010 in Lyon - June 2007 : Short film LA' mour Horloger - (5min)