Fox and Hare: Ladies Club
TV-Series 2
Malom Cinema
aug. 13. 14:00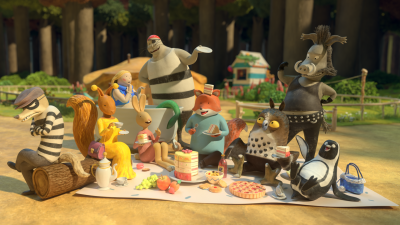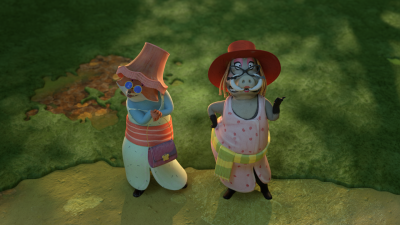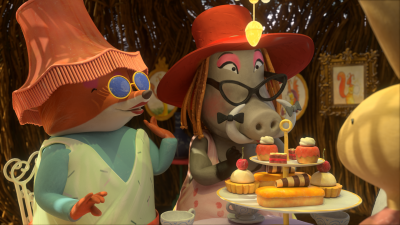 Brush starts a ladies club and invites all the ladies of the forest for brunch. When Fox and Tusk try to join, dressed as ladies, Brush soon discovers their true identity and kicks them out. Offended, Fox and Tusk decide to start a men's club. But can they find a club activity that everyone likes?
Year of production: 2019
Country of production: Belgium, Netherlands, Luxembourg
Length: 10' 46''
Further credits
Producer: GOOSSENS Eric, ROEBBEN Anton, FELIX Bruno, WOLTING Femke, URBAIN Pierre
Animation: GOUBY Maya; NOMES Pauwel; GRONLUND Thomas; PETERS Emilie; GUISSET Marie-Laure; SPADA Andrea; VOGELE Carlo; DUVIEUSART David; HENROTAY Dirk; VORREN Jon Peter; NICOLAIZEAU Marion; TRUZZI Massimiliano Script: VAN HEEMSTRA Fiona Editor: MENDENHALL Michelle Music: DZIEZUK Andre
Director
Mascha Halberstad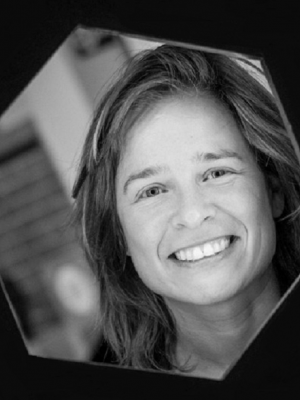 Mascha Halberstad is a stop motion animation director. In 2012 she directed the short animation film "Goodbye Mister De Vries". She has directed episodes of the prestigious animated series "Picnic with Cake", which she later adapted into a feature film for television, "Picnic with Cake: The Tale of a Brave LittleFox". Her film "Munya in Me" won the Grand Jury Prize of the BANFF World Media Festival and was awarded Best TV Special at KAFF 2015. In 2017 she directed "The Great Hummimummi: Christmas Special", followed by directing the animation series "Fox and Hare" in 2018, which was awarded the Cinekid Audience Award in 2019 and the Ensor Best Animation Award in 2020. Currently Mascha is directing her first feature film the "Oink's Revenge", and working on the development of the feature "Fox and Hare Save the Forest".
Filmography
The Great Hummimummi Karaoke Show (2006); Picnic with Cake (2012); Goodbye Mister De Vries (2012); Munya in Me (2013); Trailer (2014); Steal (2014); Pregnant (2015); "Snapje?" (2016); The Great Hummimummi: Christmas Special (2017); Fox and Hare (2018/2019)
Tom Van Gestel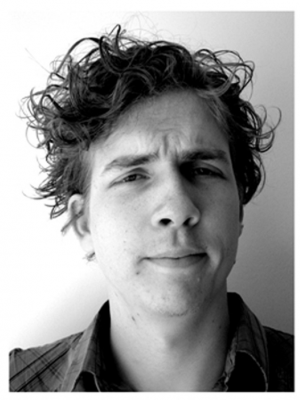 After graduating from RITCS School of Arts, Tom worked as an animator on features like "The Secret of Kells" and "Jack and the Cuckoo-Clock Heart". Also, he was art director for the TV special "The Monster of Nix" (the Dutch Oscar entry in 2012). In 2013 Tom directed the children's series "Picnic With Cake" (awarded as Best Kids Show, Cinekid 2013) and did production design on the short "Splintertime". In 2014 Tom founded the animation studio Fabrique Fantastique. Fabrique works on various projects, such as the feature "Heinz", for which Tom worked as an art director. He directed the children's series "Fox and Hare" and is currently working on the series "Sir Mouse", his first feature "Juul", and a children's series and an Easter film in collaboration with Studio 100 and VTM.
Filmography
Terzo Mundo (2008); The Monster of Nix (2011); Süteményes piknik (2012); Splintertime (2015); Mind My Mind (2019); Heinz (2018); Fox and Hare (2018/2019)