Kiwi and Strit: The Sticky Snails
TV-Series 3
Malom Cinema
aug. 12. 14:30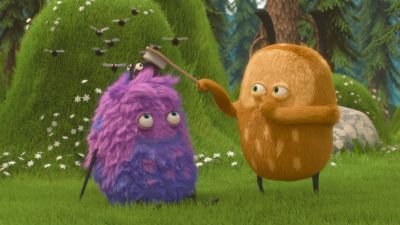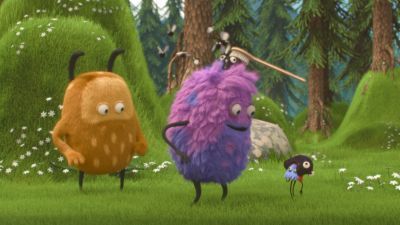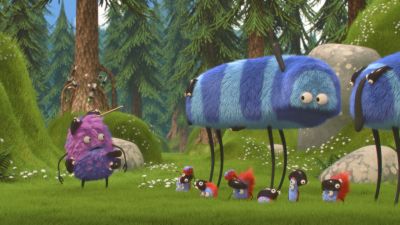 Kiwi & Strit are best friends. Kiwi is yellow and cautious, while Strit is purple and wild. They have different approaches to how to solve problems. They have many adventures while learning how to help their fellow forest creatures.
Year of production: 2020
Country of production: Denmark
Length: 05' 00''
Further credits
Producer: CHRISTENSEN Sarita, HANSEN-SKOVMOES Anne Sofie, VILLALOBOS Rodrigo
Music: SCHMIDT Nicklas
Director
Esben Toft Jacobsen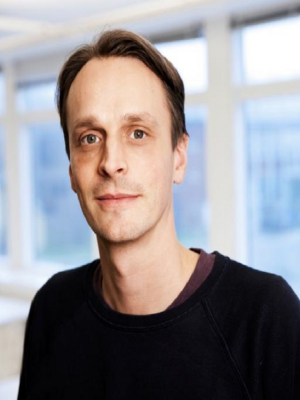 Animator, born 1977, Denmark. Former student of visual communication at Danmarks Designskole, Toft Jacobsen graduated from the National Film School of Denmark in animation direction in 2006. Freelance artist and animator on a number of computer games. Since graduating from the film school Toft Jacobsen developed and directed productions at Copenhagen Bombay, among these, the short film "Kiwi & Strit", which was part of the feature film "Carsten & Gitte's Movie Madness" (Anders Morgenthaler et al., 2008). "The Great Bear" (2011), selected for Berlinale Generation Kplus, is Toft Jacobsen's feature film debut.
Filmography
Kiwi & Strit Season 1 2015 Director, Co-Creator, Writer Beyond Beyond 2014 Director, Screenplay, Editor, Storyboard Feature The Great Bear 2011 Director, Editor, Screenplay, Storyboard, Character design, Matte painter DK/Feature Paragraf 15 2007 Graphic design DK/Short fiction Having a brother 2006 Direction, Screenplay