A Connecticut Yankee in King Arthur's Court: Knights of the Table Round
TV-Series
Otthon Cinema
aug. 13. 10:30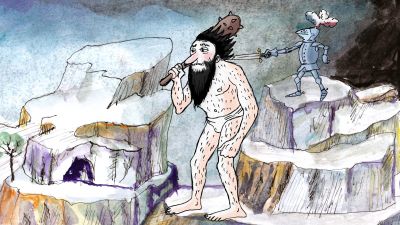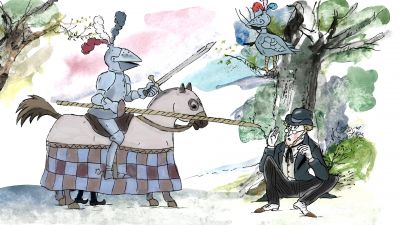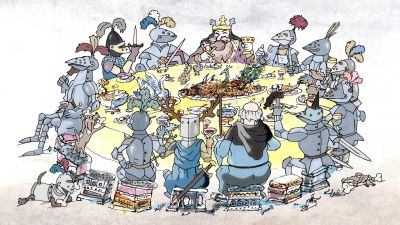 Writer Mark Twain visits Warwick Castle as a tourist and meets there a stranger who is surprisingly knowledgeable regarding King Arthur and his period in history. As this man visits the writer in the tavern he stays at, he gets into a fight and is knocked out cold. Waking up, he finds himself in a world full of mysteries and is captured by an armored knight.
Year of production: 2019
Country of production: Hungary
Length: 07' 04''
Further credits
Producer: MEZEI Borbála, KÁRNYÁCZKI Márta
Animation: PETROVICS Ferenc Author of original work: TWAIN Mark Script: GYULAI Líviusz Cameraman: MAJOR Péter Music: GERGELY Ákos
Director
Gyulai Líviusz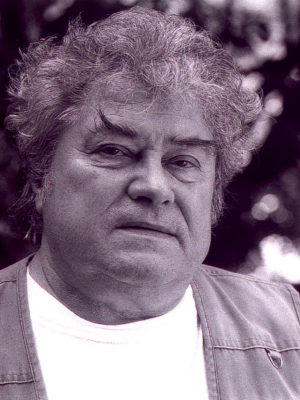 Líviusz Gyulai was born in Baraolt (Barót), Covasna County, Transylvania, Romania. He graduated from the Academy of Fine Arts of Budapest as a graphic artist in 1962. He has been making animated films since 1975. Gyulai was given the Munkácsy Prize, the Artist of Merit Award, the Kossuth Prize and the Prima Award. He was a leading representative of Hungarian culture.
Filmography
Dolphinia (1976); New Tenants (1977); Bad Eggs (1977); The Adventures of Tinti (1987); Jonah (1997); Sindbad, Bon Voyage (2000); The Small Town of Mine (2002); Tears Won't Stay Dry (2004); Memoirs of Captain de Ronch (2007); The Guardian Angel (2009); Diary of a Wicked Lad (2013)