TV-Series
Hírös Agora / theatre hall
aug. 13. 15:00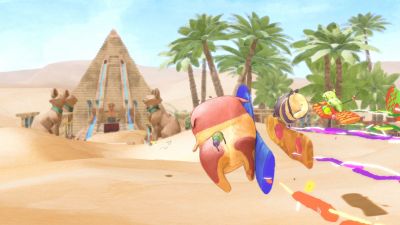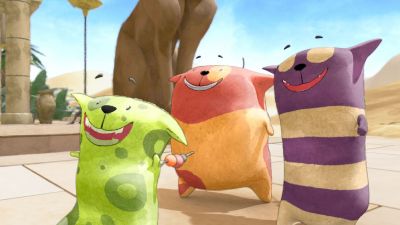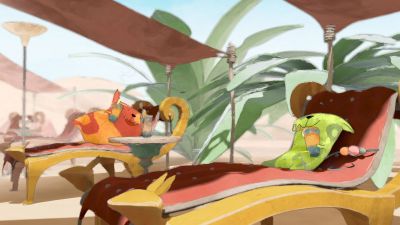 The cats are looking for some shade in the heat. Zserbó has taken over the oasis, and he charges the others for everything. The cats trick him with a pebble disguised as a magic bead, so he attacks them with his socks, but the rising sand storm envelops Zserbó. The cats make a tree out of the socks, providing a cool shade above the sandpit.
Year of production: 2020
Country of production: Hungary
Length: 07' 06''
Further credits
Producer: SEINER Károly
Dramaturge: SZABÓ Bernadett Sets: SZILASSY Kata Production design: SEINER Károly Author of original work: BERG Judit Character design: CZIPA Ildikó Production manager: BÁRDOS Csaba Sound: SCHMIDT Roland Storyboard: JOWETT Simon; SZILASSY Kata Cameraman: SEINER Károly Editor: BÁRDOS Csaba Music: SOLYMÁRI Attila
Director
Bárdos Csaba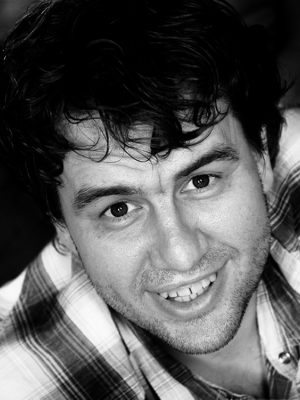 Csaba Bárdos is a director with more than fifteen years of experience with animation filmmaking. He worked on many animated features and series as well. Currently with the team of Ionart Studio he's developing "PoCats", a TV series for pre-school audience.
Filmography
Tip Top (2009); Sellebrity Drag Race (2010); Micropolis (2010); Albert (2012); Sounds Around Us (2015); Henry's Stories (2015); Budapets (2017); Magic Garden (2018); Cipelő cicák (2018–)