Accidental Luxuriance of the Translucent Watery Rebus
Accidental Luxuriance of the Translucent Watery Rebus
Hírös Agora / theatre hall
aug. 11. 09:00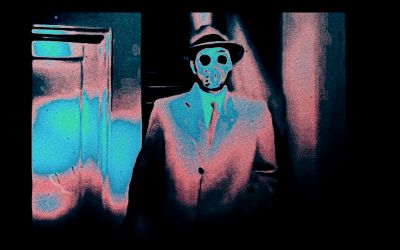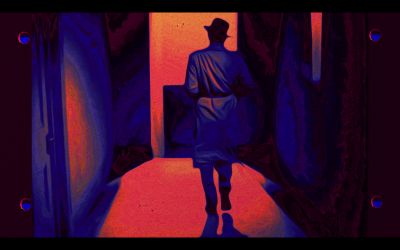 Martin tried to fight the system, and now he's on the run. Sara is a conceptual artist. Together they join a revolutionary commune in the countryside, with the police on their trail. Inspector Ambroz knows the right questions are more important than the answers. Because maybe none of this is true. A fascinating visual whirlwind travelling through time, the subconscious, oppression, and mental disintegration.
Year of production: 2020
Country of production: Croatia
Length: 1h 20m
Further credits
Producer: KATIĆ Ivan
Animation: BARIĆ Dalibor Animation director: BARIĆ Dalibor Author of original work: BARIĆ Dalibor Sound: BARIĆ Dalibor Script: BARIĆ Dalibor Compositing: BARIĆ Dalibor Layout: BARIĆ Dalibor Editor: BARIĆ Dalibor Music: BARIĆ Dalibor
Director
Dalibor Barić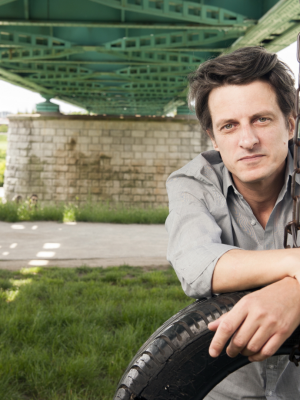 Dalibor Barić (1974) is a Croatian experimental filmmaker whose works often explore traditional genres like science fiction and horror. Using found objects as his source material, Barić uses collage techniques in order to produce sophisticated psychedelic narratives that often blur the lines between our outer and inner realities. Moreover, Barić's work also calls into question issues surrounding artistic practices in the digital age including ideas about authenticity, simulation/replication and appropriation.
Filmography
The Accidental Luxuriance of a Translucent Watery Rebus (2020), Astronaut of Featherweight (2017), Unknown Energies, Unidentified Feelings (2015), Amnesiac on the Beach (2013), Marienbad First Aid Kit (2013), The Specters of Veronica (2011), New Hippie Future (2011), Pain So Light That Appears As Tickle (2010), The Mind from Nowhere (2010), The Horror of Dracula (2010), Ghost Porn in Ectoplasm! But How? (2010), Nymph Gloss Atari (2010)