Wolfwalkers
Otthon Cinema
aug. 13. 18:00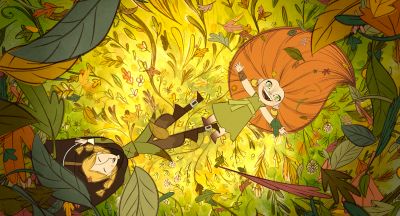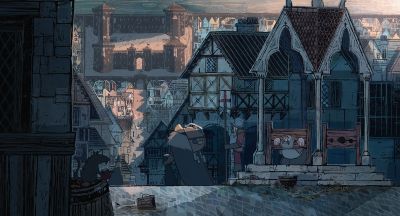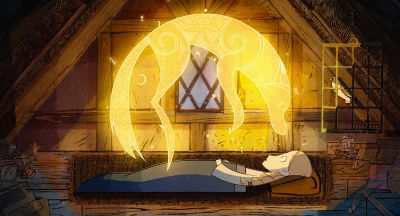 A young apprentice hunter and her father journey to Ireland to help wipe out the last wolf pack. But everything changes when she befriends a free-spirited girl from a mysterious tribe rumoured to have the ability to transform into wolves by night.
Year of production: 2020
Country of production: Ireland, Luxembourg
Length: 1h 43m
Further credits
Producer: YOUNG Paul, TWOMEY Nora, ROELANTS Stéphan, MOORE Tomm
Director
Ross Stewart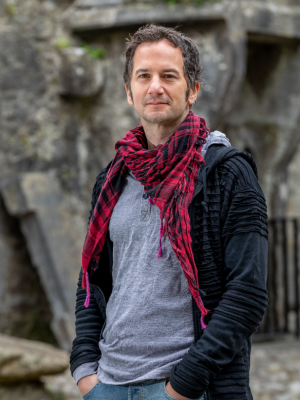 Ross Stewart has been painting, illustrating, designing and working in animation for over 20 years. His primary role of visual development and art direction, he has worked on 3 oscar nominated movies: as art director on Secret of Kells, concept artist on Song of the Sea and in visual development on ParaNorman with Laika Studios. More recently he has moved from art direction into directing, working with Tomm Moore on The Prophet and now the latest Cartoon Saloon feature, Wolfwalkers. As a freelance conceptual artist he has worked for many animation and film studios worldwide on award winning projects and has illustrated books and literature for a variety of publishers. His paintings are exhibited throughout Ireland and the UK and held in collections worldwide. He is a nature lover and would gladly sit under an oak tree all day long.
Filmography
Wolfwalkers (2020)
Tomm Moore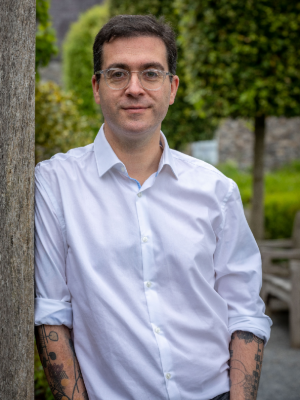 Tomm Moore is the co-founder and creative director of Cartoon Saloon. Over the company's history, Tomm has worked as director, art director, storyboarder, animator and illustrator on a range of projects from commercials to service work for feature films and TV series, as well as a number of short films projects. Tomm has directed two universally successful feature films. Both were nominated for Best Animated Feature at the Oscars: "The Secret of Kells" in 2010 and the spiritual follow-up, "Song of the Sea" in 2015. He has recently finished his latest feature film "Wolfwalkers" which he co-directed with Ross Stewart.
Filmography
The Secret of Kells (2009); Kahlil Gibran: A próféta (segment "On Love") (2014); Song of the Sea (2014); Wolfwalkers (2020); Greenpeace: There's a Monster in My Kitchen (2020)