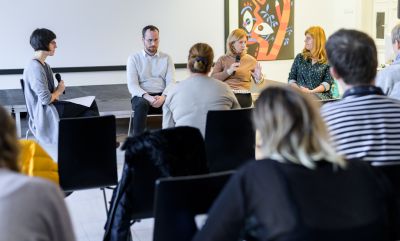 Round-table discussion (open for the public): 12 August, Thursday 5:00 pm, Katona József Library
Hungarian Animation Producers Association (HAPA) was established in 2019 through the cooperation of Hungarian animation producers. Its main objective is to develop common positions and to communicate and represent these towards relevant professional organizations. It is also HAPA that represents Hungarian animation producers in the CEE Animation network. It considers as its key responsibility to promote the Hungarian animation industry in Hungary and internationally, and it cooperates with training institutions in order to ensure the continuity of new professionals entering the field. This year the organization will hold their general assembly at KAFF.
After the private assembly, HAPA welcomes those who are interested in the Hungarian animation profession for a round-table discussion on Thursday, August 12, from 5 pm.
Moderator: Ferenc Varsanyi